Crappies
are fish species native to North America. There are of two types; white crappie and the black crappie. These specs live in fresh water and are popular game fish among anglers. Their habitat consists of moderately acidic water that is highly vegetated. One of many reasons why the sac-a-lait fish (i.e., crappie or speck fish) is so popular is that you can catch them almost all year round. However, some seasons for catching croppie fish can be considered better than the others. Below are tips for crappie fishing during fall and winter seasons.
I. Fall Season
Shallow water wading
During the fall season, when water temperature cools, the crappie fish will move to the extreme shallow water areas, i.e., where water is barely deep to cover them. Here you can carefully make your way to the edge areas that are fringed with grass, willows, and inundated brush to have a better view of them. When you're fishing, try and use twelve to fourteen feet jig pole in pulling the jig to the tip then after you've positioned it over the cover hole, lower it in the crappie hideout. The best part of this is you get use your favorite crappie jigs. If one color is working try a crappie jigs with different colors. Let's be honest everyone will say their jig is the best crappie jig or the best crappie lure. Use what works for you and what you are confident in.
Trolling jig
You need different crappie rigs for trolling vs. jigging. Jig trolling will also help you find the separate schools of crappie fish. This strategy will work best if you change the trolling speed and the jig size you'll be using. To find crappies in shallow water you'll need to start with a 1/32 ounce jig with a fast trolling speed, if it fails, try using a 1/16ounce jig with a medium trolling speed. This will help look for crappies in mid depths of water.
Trolling crank baits
Fall crappies are often suspended in open water near the tributary mouth. To catch them you'll need to use troll crank baits instead of crappie jigs. Also, you can use Shad Imitation Diver of a quarter to a one-eighth ounce.
II. Winter season
Finding slabs
Crappie fish are known to feed heavily in cold waters. When the water temperature drops to lows of fifty degrees, the fish will seek for cover. You can easily find them grouped together near brush piles, trees, boat docks, and stumps. The slabs also stay deep in water more during winter than in warmer months and if there are sunny days they will move to shallow waters. Thus if you are using a depth finder, you'll need to concentrate on the deepest area.
Casting an angle
As most anglers are willing to cast rather than use a vertical jig, you should know that anchoring in clear water directly over the brush will spook the crappies. Also, the fact that crappie fish are always gathered in one particular spot, you will want to cast frequently to test the water.
Vertical jig
If the water is murky, the up and down vertical jigging around trees, stumps and brush piles will help in locating the crappies at different depths with fewer snags. You should also try and avoid spooking the fish by use of a ten to twelve feet crappie rod. This is the best crappie rod for this technique.
Conclusion
As you follow the above crappie fishing tips for fall and winter season, you will be able to catch a good number of slabs all year long. Here is are some links to some of the top rated
crappie fishing
products on the market.

Crappie Lures

Best Crappie Rod (s)
Crappie Rigs
/
Best Crappie Jigs
Powered by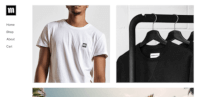 Create your own unique website with customizable templates.